AI & Machine Vision Virtual Summit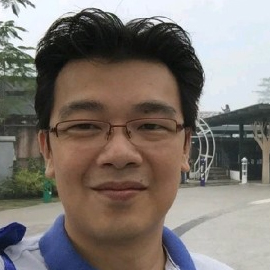 Dr. Thomas Ooi
Director, Industrial Solutions Division, Intel
Dr. Thomas Ooi, Currently served as Solutions Enabling Manager in Intel IOT Group, has 20+ years of practical experience in business management, technical services, telecommunication and data communication engineering, software product development and deployment, and program management etc in both services and product industry.  He has been involved deeply in Industrial, Energy, Medical, Gaming, Transportation and Telco industry over his career as a technologist.  Currently he led a team focusing on industrial and Energy, Smart Cities, Agriculture and Medical business for Intel IOT Group supporting worldwide opportunities. He is also leading the research effort with universities and manage the Advanced Analytics Research Centre in Malaysia, which is a research lab focus on Visual and Data Analytics through collaboration with universities. Thomas is also leading Key Industry Strategic Initiatives for Electrical and Electronics Productivity Nexus of Malaysia, driving Industry 4.0 adoption for E & E industries. Thomas holds a bachelor degree in Computer Science, MBA and Doctorate in Business Management. He  is also a PMP holder, and holding about 15 different Microsoft and Cisco certification in the past. At his free time, he taught in private university in the areas of Quantitative Techniques, Research Methodology, and Project Management.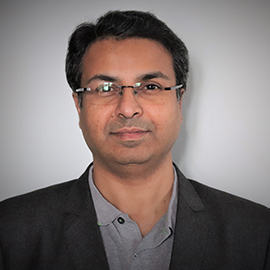 Amit Chatterjee
IOTG Solution Product Marketing, Intel
Amit Chatterjee leads the Industrial Segment Marketing for APJ within Intel IOT Group. As part of this role, his focus is in driving product scaling, lifecycle management and go to market of Industrial IOT solutions like supply chain, manufacturing, energy & utilities. Amit is part of the embedded industry for more than 20 years, with experience in product marketing, business development, design and development of embedded systems and IoT products. He has extensively worked in various IOT Systems and supported IOT deployments while being part of multiple product teams. Prior to joining Intel, he worked as a Technical Leader at Texas Instruments where he managed a team working on Industrial products. Amit completed his masters in Automation & Computer Vision from IIT Kharagpur in Jan 2000.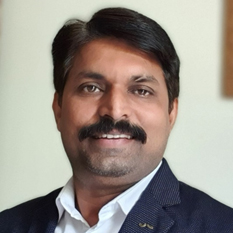 Roopesh Chauhan
BDM – Computer Vision, Safety & Security, Dell Technologies
Roopesh Chauhan leads Computer Vision, Safety & Security practice for Dell Technologies. As a 25 year's experienced professional, he is building and strengthening an ecosystem of ISVs, OEMs, System Integrators & partners to bring goodness for end-users. His key focus areas of working are Smart Buildings, Smart Manufacturing, Safe & Smart Cities and Homeland Security.
He has good Business Sense with vast experience in Business Development, Strategy, Consultancy, Planning, Solution Design and Engineering with organizations focused on business to business as well as business to consumer.
Roopesh completed B.Tech in ECE from Delhi College of Engineering. He is SMaC and Six Sigma Certified.